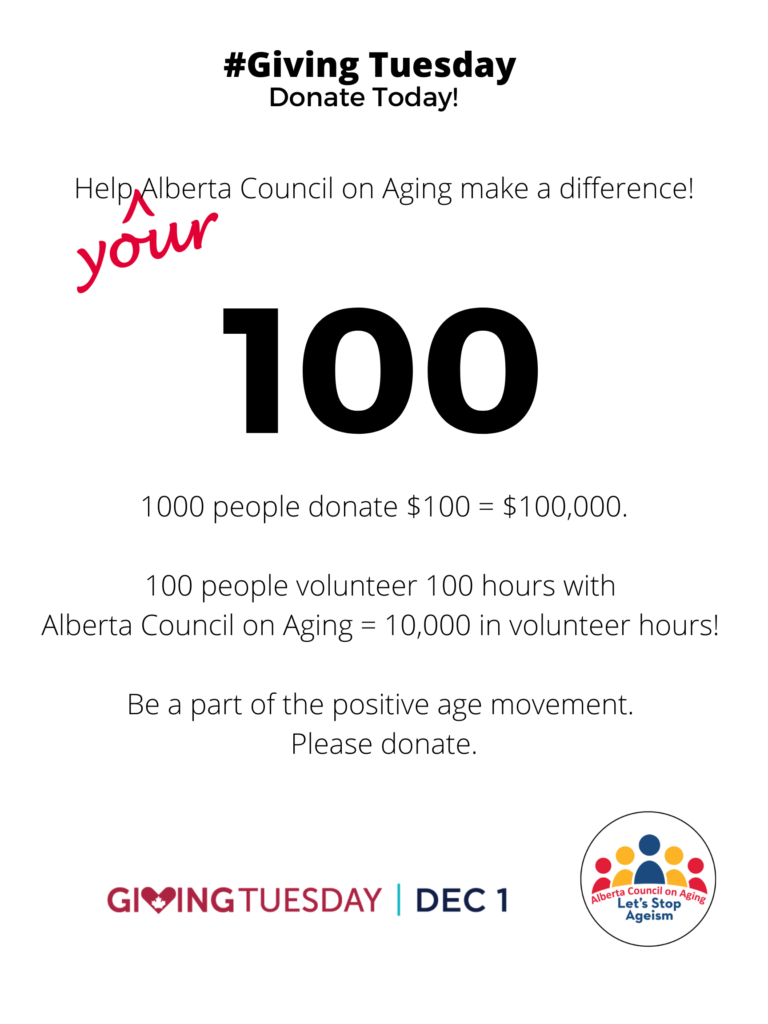 Alberta Council on Aging, the only non profit, province wide, charitable organization of its kind in Canada has been working to maintain and improve the quality of life for older persons, for nearly fifty- four years!  
The council advises local through to federal government about matters relating to the opportunity for full and equal participation of older persons living in Alberta and Canada.
We are very interested in continuing to engage with our members, the general public and all levels of government.
As with many small businesses and non-profit organizations, our revenue stream has changed significantly over the past year. The board of directors are having to make some tough decisions including not taking part in casinos or other fundraising efforts where people are gathering in groups. The small grants we have relied on over the years to support programs and services are currently being directed to front line efforts such as meal distribution and PPE.
If you value this grassroots organization, and your role within it, please consider how you may help with its survival.
#GivingTuesday is a global movement for giving and volunteering, taking place each year after Black Friday. Please visit Alberta Council on Aging's website to donate today: www.acaging.ca
Ron Rose, President