Age Friendly Community Programs
Alberta Council on Aging is committed to sharing presentations and resources at little or no cost to participants. We partner with individuals and community groups to better reach our members and older adults across the province. Programs we offer are:
Senior Friendly™ /Age friendly Communities Program Overview
The Senior Friendly™ program was developed in the late 90's by seniors, with funding from Health Canada, to foster greater knowledge, understanding, and support for our rapidly expanding older population. The core of this work is to promote the value of older people through dispelling myths, stereotypes, ageism and promoting age friendly policy, programs and communities.
Recognizing Fraud
The Recognizing Fraud program is designed to raise awareness about fraudulent activities. We talk about how to protect yourself, your money, and your identity. By thinking ahead, learning strategies to make good decisions regarding scams and fraud, building good habits, and being aware, you can greatly reduce your risk of becoming a victim of fraud.
Get the Toolkit
Contents:
Trainer's Manual
Recognizing Fraud Booklet for participants
Recognizing Fraud PowerPoint presentation
PowerPoint: slides and presenter's notes
Download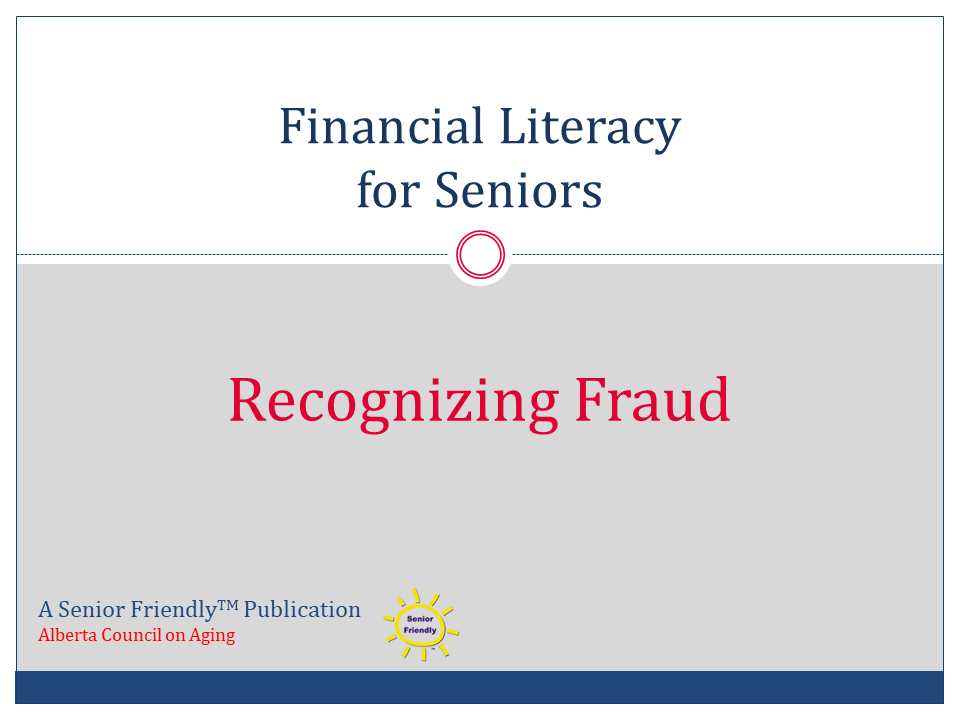 Pre and Post Retirement Planning
To maintain a good quality of life after retirement, it is important to have ongoing plans in place. These plans can range from budgeting to estate planning. We recommend having a guest speaker from community who is knowledgeable with content.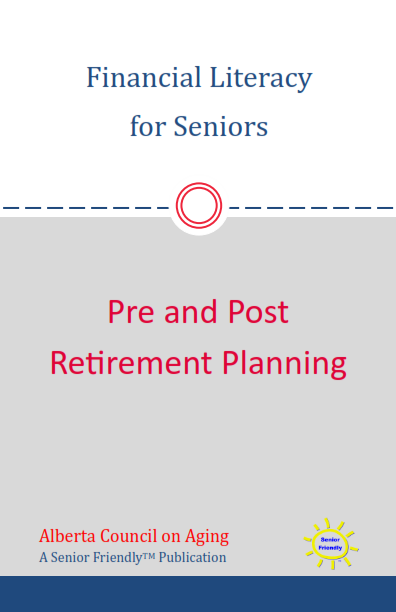 Recognizing Abuse
Abuse is a violation of fundamental rights. Learn more about the common types of abuse, possible warning signs that someone is being abused, how to report and where to get help.
Get the Toolkit
Contents:
Recognizing Abuse Booklet for participants
Recognizing Abuse PowerPoint presentation
PowerPoint: presenter's notes
Download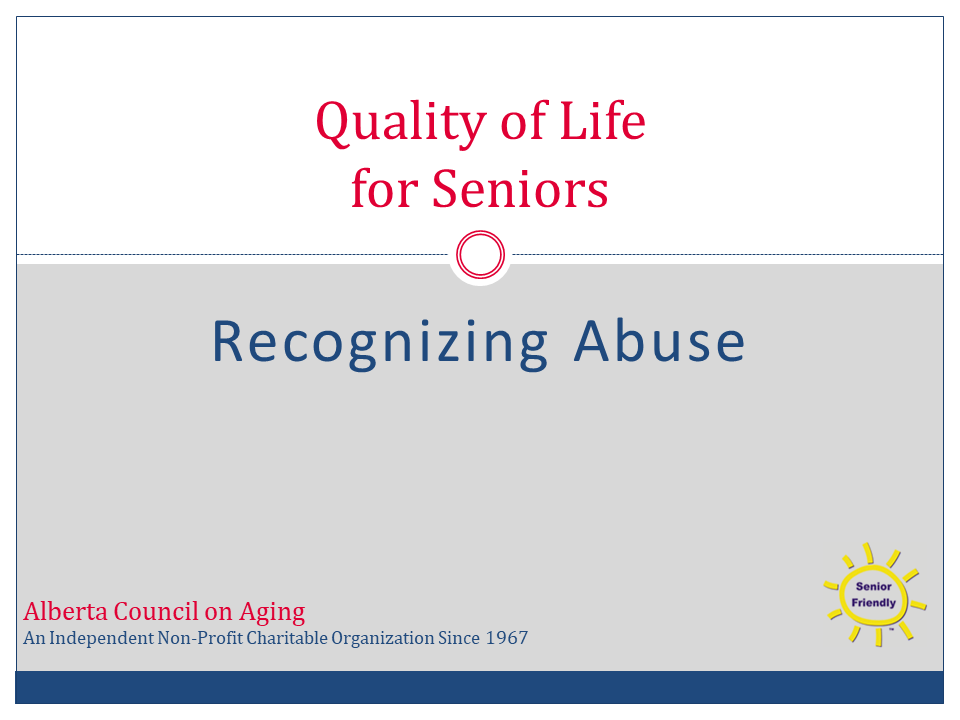 Living Strong
The Living Strong Program encourages participants to explore various components of wellbeing: physical, mental, environment, spiritual, and getting your paperwork in order. Learn more about being proactive and living stronger longer.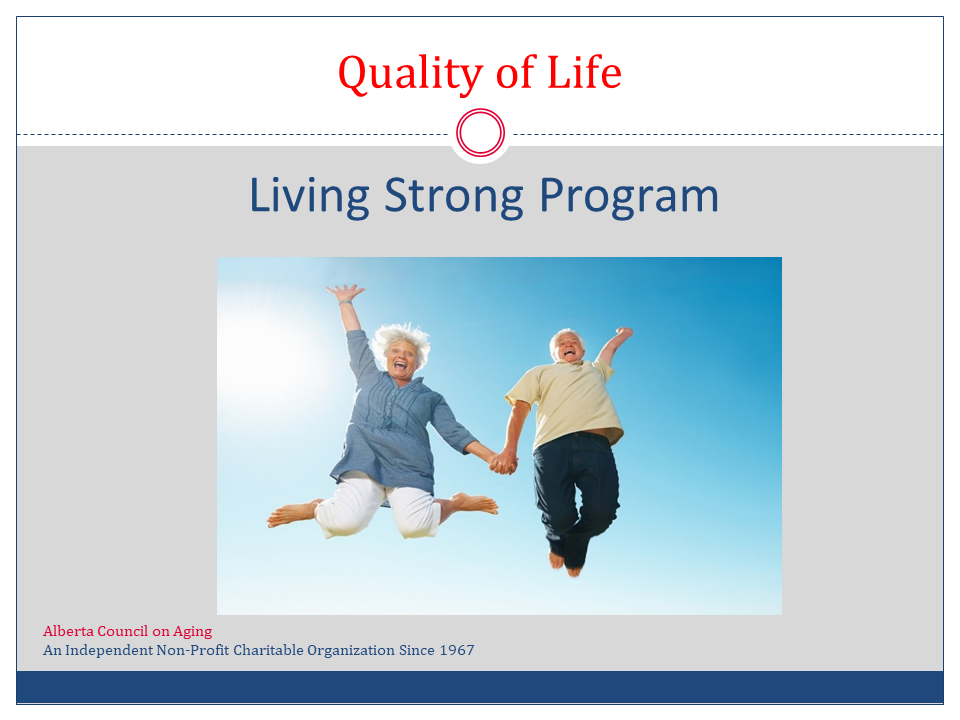 Preparedness Planning
This "Preparedness program" is a personal approach to planning in the event something suddenly and unexpected happens to an individual. The unplanned events in life such as a slip, fall, accident or illness that could cause an individual to be hospitalized. Do you have your personal affairs in order so a family member or friend can help you until your health allows you to return home. Many people overlook that your household bills, pets and personal affairs need to be handled if you become incapable of looking after these matters.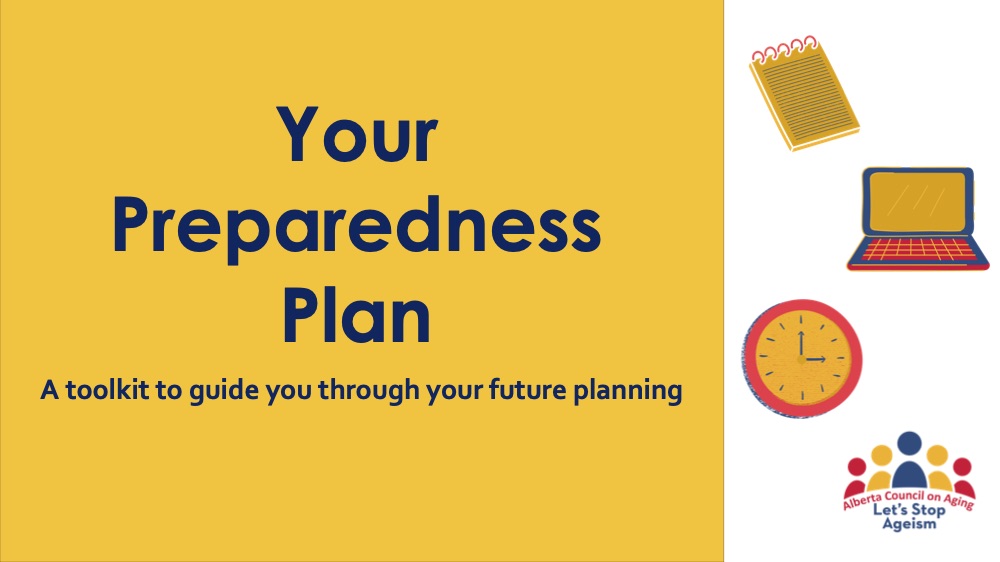 Let's Talk Dementia
Is dementia the same as Alzheimer's disease? Can dementia be prevented or delayed? Alzheimer's disease is just one form of dementia. Learn about what dementia is, what an age friendly/dementia friendly community looks like, and how to enhance quality of life for people living with dementia.
Get the Toolkit
Contents:
Let's Talk Dementia Presenter's Manual
Let's Talk Dementia PowerPoint Presentation
Let's Talk Dementia Booklet for Participants
Let's Talk Dementia Presenter's Notes
Additional Resources
When Tippy Tucks Us In PowerPoint Presentation
When Tippy Tucks Us In Presenter's Pamphlet (a guide to presentation, with follow-up questions for participants)
Download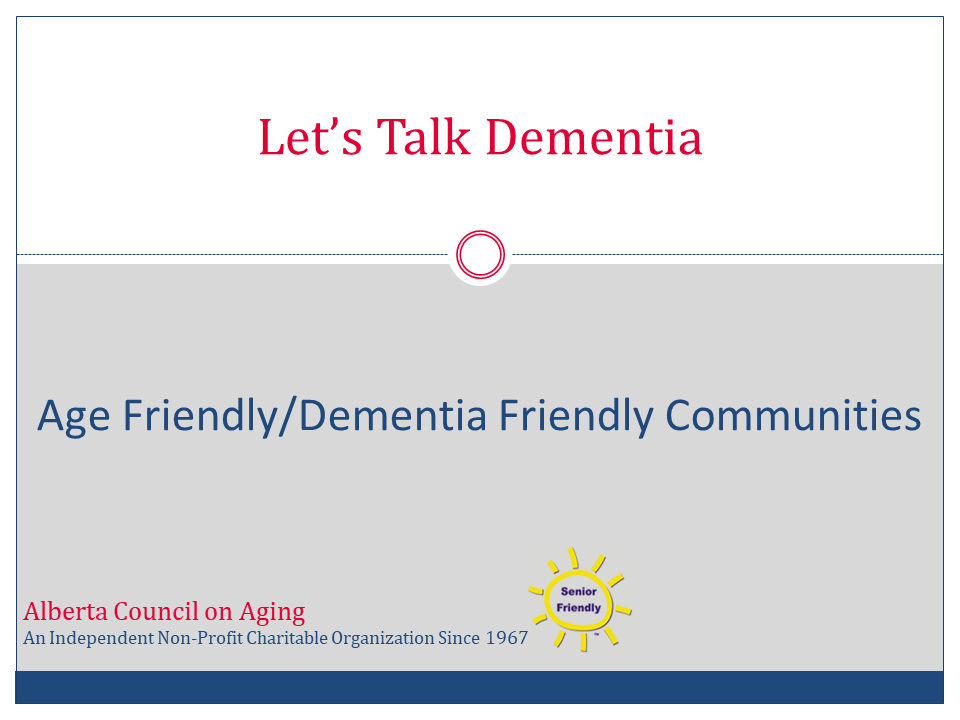 Let's Stop Ageism
Learn what ageism is and how it affects people. Explore myths, stereotypes and language in relation to ageism, and discuss the connection between ageism and abuse and a lower quality of life. Learn what you can do to tackle ageism.
Get the Toolkit
Contents:
Let's Stop Ageism PowerPoint
Let's Stop Ageism presenter's notes
Let's Stop Ageism participant's booklet
Let's Stop Ageism trainer's manual
Additional resources
Download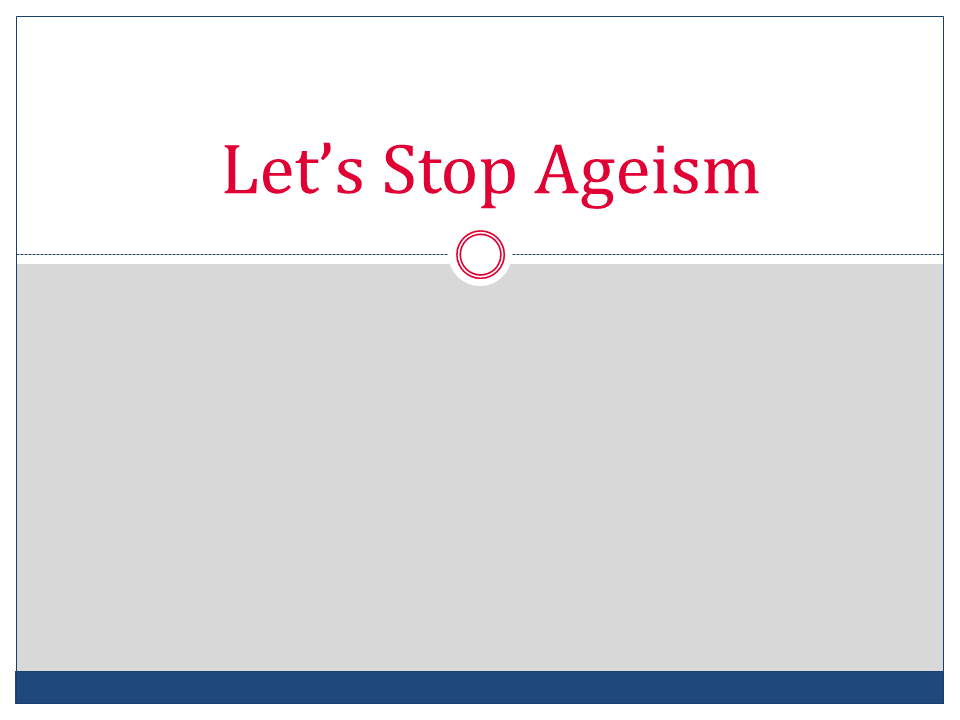 Forum for Participants Engagement – a facilitated participants discussion
The floor is open for participants to discuss concerns and issues in a facilitated environment.